The US Securities and Exchange Commission (SEC) is investigating Elon Musk's $44bn (£36bn) takeover of Twitter and he may be required to testify, according to court filings on Thursday. The investigation focuses on concerns that the world's richest man violated federal security laws in 2022 when he purchased Twitter stock. The SEC is also examining statements and SEC filings made by Musk regarding the deal. This development marks the latest episode in the ongoing feud between Musk and the SEC. The SEC is seeking a court order to compel Musk to testify after subpoenaing him in May 2023. Initially, Musk agreed to testify on September 15th, but two days before the scheduled appearance, he raised objections and refused to testify. One of his objections was that the SEC was trying to harass him and that his counsel needed time to review relevant material in a biography of Musk, as stated by the SEC.
The court filing reveals that Musk has provided the SEC with documents related to the investigation and gave testimony in July of last year through a video conference. Alex Spiro, Musk's representative, stated, "The SEC has already taken Mr. Musk's testimony multiple times in this misguided investigation – enough is enough."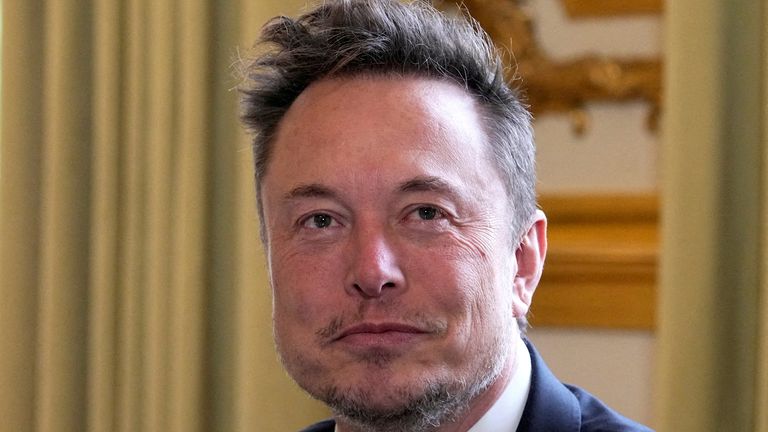 The SEC seeks Musk's testimony "to obtain information not already in the SEC's possession that is relevant to its legitimate and lawful investigation," according to the SEC statement.
Read more:
Elon Musk says he will start charging people to use X (Twitter)
Taiwan 'not for sale': Minister hits back at Elon Musk over China sovereignty comments
Musk acquired Twitter after building a significant minority stake in April of last year in the social media platform, which he renamed X. Initially, he indicated his intention to be a passive stakeholder and not take over Twitter or influence its management decisions. However, he later accepted and subsequently declined a board seat at Twitter. In late April, he announced plans to acquire the company for $44bn but later attempted to back out of the deal, claiming that Twitter was not fully disclosing bot activity on its platform. Faced with a trial to compel him to complete the deal, Musk finalized the purchase of Twitter in October 2022.