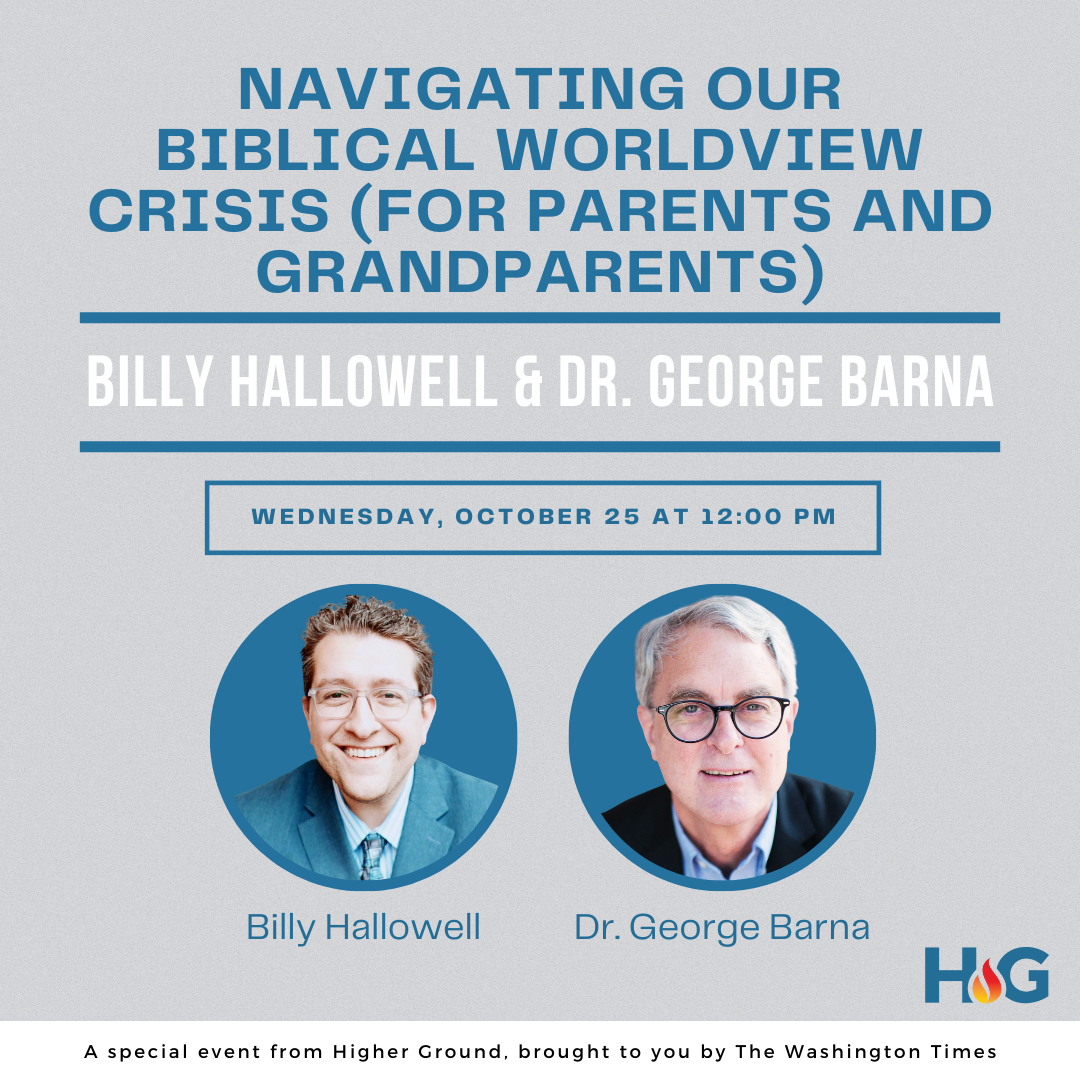 Higher Ground Event: Navigating Our Biblical Worldview Crisis (for Parents and Grandparents)
Veteran researcher Dr. George Barna joins Higher Ground to reveal the details behind America's shocking biblical worldview crisis.
Dr. Barna breaks down what he believes is driving our departure from truth — and how parents and grandparents can protect kids while building a moral framework to navigate our ever-chaotic culture.
October 25, 2023 – Noon Eastern
Click here to sign up to watch on Facebook.
Click here to sign up for the Higher Ground newsletter
Follow Higher Ground on Facebook, Twitter, Instagram, Pinterest
---
---