According to climate scientists, the September temperature data has generated a series of extraordinary descriptions: "gobsmackingly bananas," "unprecedented," "staggering," "unnerving."
Let's take a look at the data that has provoked such reactions – it helps to explain why.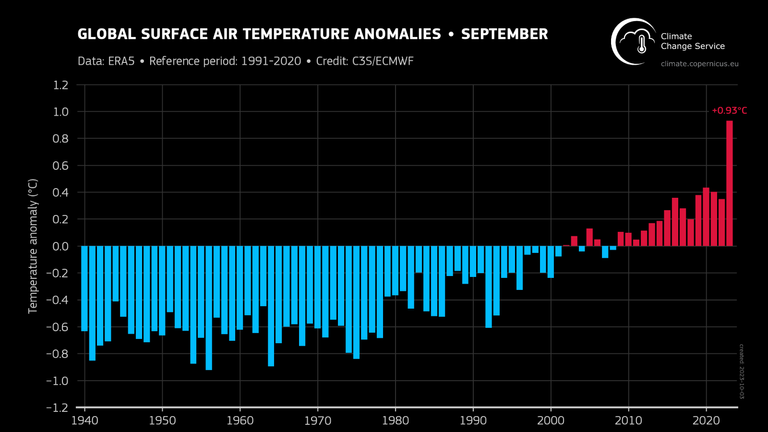 September 2023 hasn't just broken the record for the warmest September on record, it obliterated it.
It was half a degree warmer than the previous warmest September (2020).
If that doesn't sound like much, remember this is a global average temperature, compiled from satellite data and monitoring stations covering the entire globe.
It was nearly a degree warmer than the recent average for September.
And compared to pre-industrial times – before greenhouse gases began warming the atmosphere – it's 1.75 degrees warmer.
Another reason for experts' open mouths is that the extremes have kept coming. June, July, and August were also unprecedentedly warm.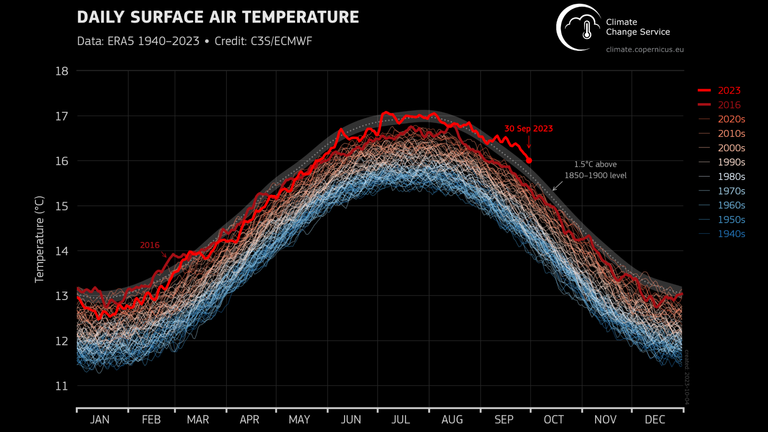 The researchers at the EU's Copernicus climate monitoring service, who produced this latest analysis, are now predicting that 2023 will be the warmest year since records began, taking us into a global temperature regime we haven't seen for around 120,000 years.
The significant deviation from previous averages, within the context of an already-warming world, has led some to suggest that climate change is accelerating.
However, for now, there is no clear evidence that this is happening.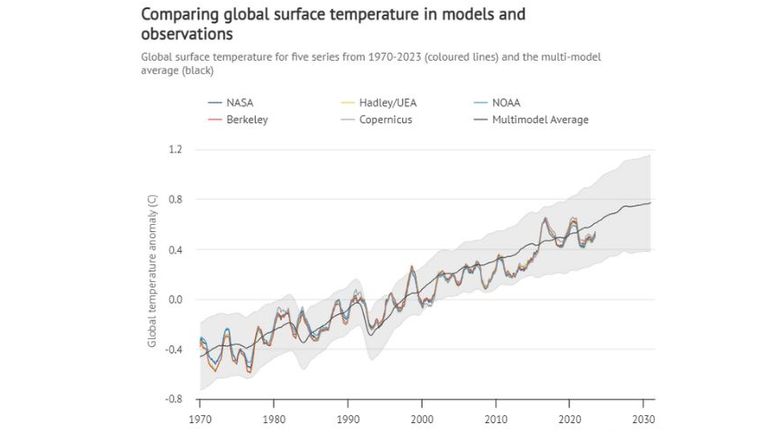 The above chart compares the leading sources of global temperature data (colored lines) with the average of all the climate change models used to forecast the expected increase in global warming as greenhouse gases increase (the shaded area represents model uncertainty).
Despite the recent extremes, average global temperatures are increasing in line with what climate scientists have been predicting for decades.
However, what is puzzling researchers is why the extremes we are witnessing in certain parts of the world are much higher than many had anticipated.
The cyclical weather phenomenon in the Pacific known as El Nino is certainly contributing to the current global temperature rise