The royal website has been targeted by a cyber attack, according to a royal source informed Sky News.
A denial of service attack, known as DDoS, occurs when an overwhelming amount of traffic is directed towards a website, causing disruption to its server and functionality.
Although the royal website was online on Sunday lunchtime, it seemed to be subjecting users to additional security checks before granting access to the site.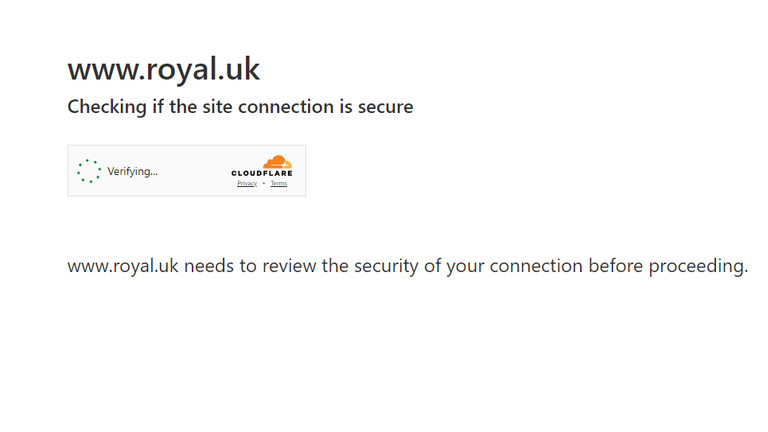 Earlier on Sunday, the Royal.uk site displayed an error message and prevented people from accessing the website.
The responsible party for the attack remains unknown, as stated by the source. Furthermore, they clarified that it was not a hack and no unauthorized access was gained to the website's systems or content.
Read more:
Police officers' details targeted in 'ransomware attack'
Person arrested after email threats sent to schools
Russian hacker group Killnet claimed responsibility for the attack and posted about it on their Telegram channel, although this has yet to be confirmed.
Earlier this year, Deputy Prime Minister Oliver Dowden warned businesses that Russia-linked cyber attack groups want to "destroy" the UK.
He stated that these groups' main objective was to disrupt or destroy, and they were less likely to exercise the same level of restraint as state actors, making the situation "particularly concerning".